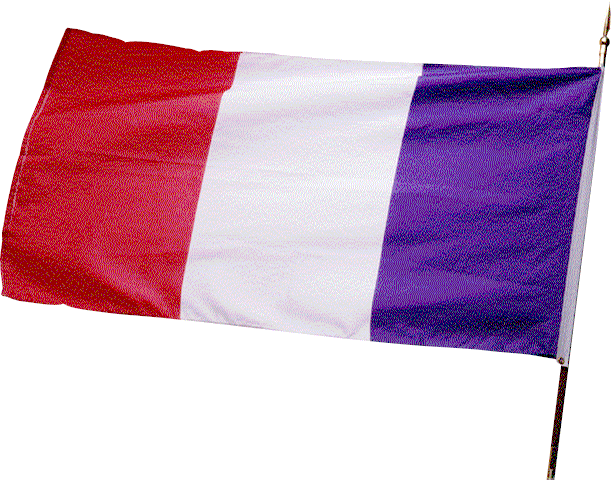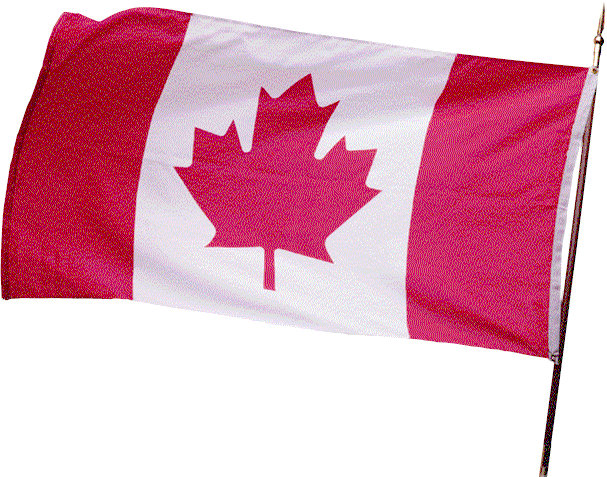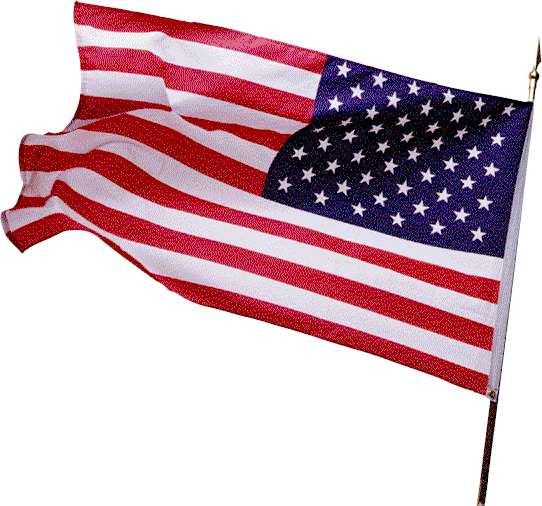 TETREAU FAMILY TREE
Louis Tétreau was the first Tétreau leave France and arrive in New France (Canada). He was the son of Mathurin Tétreau and Marie Bernard and was born in 1634 in the parish of St-Martin-de-Ligugé, diocese of Luçon, in the ancient province of Poitou, France. He arrived at Trois-Rivières, Québec, in 1662, as a domestic servant to the Jesuits. Here, he married Nathalie (or Noëlle) Landeau on June 9, 1663. She was the daughter of Jean Landeau and Marie Aubert, baptized November 2, 1638 in the parish of Tossé (Jauzé), diocese of Mans, in the ancient province of Anjou, France. She had previously married Jean Beaudoin at Trois-Rivières on August 12, 1659, but he died there in 1662.
The wedding of Louis and Nathalie was attended by Magdeleine Baudry, Etienne de Lafond, Magdeleine Hertel, Urbain Baudry, Joseph Massé dit Besnier and the notary Sévérin Ameau. A famous pioneer Jesuit, Rév. Claude-Jean Allouez, was the celebrant. The couple were financially well off and enjoyed a certain popularity. The widow of Jean Beaudoin was the sole heir of her deceased husband's inheritance. Louis Tétreau was worth 400 pounds, a very large sum in those days. The marriage contract contained a clause that stipulated Madeleine Beaudoin, born in 1662 of the marriage of Jean Beaudoin and Nathalie Landeau, would be nourished and kept in the family, and that she would partake of the same rights and same goods as the other children who might be born from the future marriage.
Louis Tétreau and his family lived at Trois-Rivières until 1667. Then they moved to Cap-de-la-Madeleine, to Champlain and to Ste-Anne-de-la-Pérade. The Iroquois killed their oldest son, Claude, in Montréal in September of 1695. Four years later, Louis Tétreau was buried at Champlain, on the shores of the St. Lawrence River. The register of the parish says that he was buried in the afternoon of June 22, 1699, having died in the morning of the same day. His sons Daniel and Joseph-Marie, and a great number of relatives and friends, attended at the funeral.
The marriage of Louis Tétreau and Nathalie Landeau produced all the families which bear the name today, both in the United States and Canada. Variations of the name are: Tétreau, Tétreault, Tétrault, Tétro, and (in the U.S.) Tatro. There are also other minor variations. The name Tétreau dit Ducharme originated with Joseph-Marie, son of Louis and Nathalie. Some time later, the name Jeannot, Janot, or Genault appears among some members of the Ducharme branch of the family living in the vicinity of Beloeil, Québec, and later in L'Acadie, Québec.
First Generation Louis Tétreau
Parents: Mathurin and Marie Bernard
Born: St-Martin-de-Ligugè, Luçon, Poitou, France; 1634
Died Champlain, Québec; June 22, 1699
Marriage
Trois-Rivières, Québec; June 9, 1663
Nathalie Landeau
Parents: Jean and Marie Aubert
Born: Tossé (Jauzé), Mans, Anjou, France; November 2, 1638
Died Montréal, Québec; September 24, 1706
Children and Birthdates
Marie; Trois-Rivières, Québec; March 7, 1664
Claude; Trois-Rivières, Québec; April 23, 1666; Died Montréal, Québec; September 16, 1695 (killed by the Iroquois)
Louis; 1669
Daniel; 1670
Jacques; 1673
Marie-Françoise; 1674
Joseph-Marie (dit Ducharme); 1678
Michel; Champlain, Québec; April 23, 1681; Died Champlain, Québec; July 10, 1684
Jean; Champlain, Québec; October 24, 1683
Second Generation Joseph-Marie Tétreau dit Ducharme
Parents: Louis and Nathalie Landeau
Born: 1678
Died Verchères, Québec; March 5, 1762
Marriage (1)
Montréal, Québec; June 12, 1700
Anne Jarret de Beauregard
Parents: André and Marguerite Anthiaume
Born: Contrecoeur, Québec; September 13, 1681
Died Verchères, Québec; May 30, 1746
Children and Birthdates (1)
Marie-Joseph; 1701
Louis; 1702
Thérèse; Contrecoeur, Québec; October 1, 1704
Marie-Françoise; 1706
Michel; Contrecoeur, Québec; April 17, 1708
Joseph; Contrecoeur, Québec; September 22, 1710
Anne; 1711
François; 1712
Jean-Baptiste; 1714
Marguerite; 1715
Madeleine; 1717
Marie; Contrecoeur, Québec; February 20, 1718
Marie-Jeanne; Contrecoeur, Québec; July 18, 1719
anonymous; b & d Contrecoeur, Québec; July 28, 1721
Joachim; Contrecoeur, Québec; July 9, 1723
Gabriel; Verchères, Québec; May, 8, 1725
Marriage (2)
Maskinongé, Québec; 1747
Madeleine Vanasse dit Précourt
Parents: Jean-Baptiste-Bastien and Suzanne Baron dit Lupien
Born: 1730
Died Verchères, Québec; September 24, 1801
Children and Birthdates (2)
Joseph-Marie; Verchères, Québec; October 15, 1748
Michel; Saint-Sulpice, Québec; February 2, 1751; Died Verchères, Québec; October 28, 1751
Marie-Madeleine; Verchères, Québec; August 23, 1753
Marguerite; Verchères, Québec; December 25, 1755
François-Xavier-Emmanuel; Verchères, Québec; June 27, 1759
Toussaint; Verchères, Québec; October 31, 1761; Died Verchères, Québec; August 5, 1765
Third Generation Joachim Tétreau dit Ducharme
Parents: Joseph-Marie and Anne Jarret de Beauregard
Born: Contrecoeur, Québec; July 9, 1723
Died Verchères, Québec; April 6, 1778
Marriage
Longueuil, Québec; January 13, 1744
Marie-Barbe Truteau
Parents: Charles and Marie-Madeleine Loisel
Born: November 15, 1721
Died Verchères, Québec; August 8, 1798
Children and Birthdates
Joachim; Verchères, Québec; October 31, 1744
Charles; Verchères, Québec; January 27, 1746
Michel; Verchères, Québec; March 7, 1747
Marie-Barbe; Verchères, Québec; April 25, 1748
Catherine; Verchères, Québec; August 10, 1749; Died Verchères, Québec; August 16, 1769
Jean-Baptiste; Verchères, Québec; November 14, 1750 ;
Died Verchères, Québec; September 30, 1751
Marie-Anne; Verchères, Québec; February 8, 1752
Joseph-Marie; Verchères, Québec; July 23, 1753
Michel; Verchères, Québec; December 8, 1754
Marie-Charlotte; Verchères, Québec; January 14, 1756 (Twin);
Died Verchères, Québec; February 12, 1756
anonymous; Verchères, Québec; January 14, 1756 (Twin) ;
Died Verchères, Québec; January 15, 1756
Marie-Charlotte; Verchères, Québec; June 10, 1757 (Twin); Died Verchères, Québec; July 26, 1757
Marie-Anne; Verchères, Québec; June 10, 1757 (Twin); Died Verchères, Québec; July 27, 1757
Louis-Marie; Verchères, Québec; July 27, 1758; Died Verchères, Québec; August 16, 1758
Jean-Baptiste; Verchères, Québec; January 29, 1760
Louis; May 28, 1761; Died Verchères, Québec; June 28, 1761
Marie-Archange; August 13, 1762; Died Verchères, Québec; September 8, 1762
André-Toussaint; Verchères, Québec; November 2, 1763
Marie-Ursule; July 10, 1765; Died Verchères, Québec; August 13, 1765
Fourth Generation Michel Tétreau dit Ducharme
Parents: Joachim and Marie-Barbe Truteau
Born: Verchères, Québec; December 9, 1754
Died Verchères, Québec; July 25, 1844
Marriage (1)
Verchères, Québec; January 14, 1782
Marie-Anne Boisseau
Parents: Antoine and Anne Guertin
Born: Verchères, Québec; November 17, 1762
Died Verchères, Québec; October 28, 1788
Marriage (2)
Varennes, Québec; February 8, 1790
Marie-Louise Maurice dit Lafantaisie
Parents: Joseph and Marie-Louise Petit
Died Verchères, Québec; October 9, 1841
Children and Birthdates (1)
Michel; Verchères, Québec; November 19, 1782
Joachim; Verchères, Québec; April 17, 1784; Died Verchères, Québec; May 24, 1784
Marie-Archange; Verchères, Québec; August 11, 1787; Died Verchères, Québec; August 21, 1788
Children and Birthdates (2)
Marie-Louise; Verchères, Québec; January 22, 1791
Marie-Barbe; Verchères, Québec; May 27, 1793
Charlotte; Verchères, Québec; January 24, 1795
Jean-Baptiste; Verchères, Québec; October 2, 1797
Apolline; Verchères, Québec; September 20, 1799; Died Verchères, Québec; October 5, 1799
Joseph; Verchères, Québec; July 4, 1802; Died Verchères, Québec; August 5, 1807
Antoine; Verchères, Québec; August 22 1806; Died Verchères, Québec; September 19, 1806
Antoine; Verchères, Québec; September 24, 1808
Fifth Generation Antoine Tétreau dit Ducharme
Parents: Michel and Marie-Louise Marice dit Lafantaisie
Born: Verchères, Québec; September 24, 1808
Died Verchères, Québec; October 19, 1876
Marriage
Catherine Cordeau; St-Antoine, Québec; September 29, 1829
Parents: Claude and Cécile Tessier
Born: 1812
Died Verchères, Québec; January 18, 1883
Children and Birthdates
Louise; Verchères, Québec; December 25, 1830; Died Verchères, Québec; August 23, 1832
Marie-Elmire; Verchères, Québec; June 4, 1832; Died Verchères, Québec; October 25, 1832
Marie-Onésime; Verchères, Québec; September 28, 1833; Died Verchères, Québec; March 5, 1866
Antoine; Verchères, Québec; September 26, 1835; Died Verchères, Québec; July 4, 1891
Philoméne; Verchères, Québec; January 16, 1837; Died Verchères, Québec; March 13, 1838
François-Xavier; Verchères, Québec; October 28, 1838
Marie-Delima; Verchères, Québec; June 19, 1840; Died Verchères, Québec; September 10, 1840
Ernest-Théodule; Verchères, Québec; November 13, 1841
Ludger; Verchères, Québec; July 29, 1845
Marie-Exilda; Verchères, Québec; December 8, 1846; Died Verchères, Québec; December 22, 1846
Louise-Arzélie; Verchères, Québec; June 11, 1848; Died Verchères, Québec; August 14, 1848
Ulric; Verchères, Québec; September 22, 1849; Died Verchères, Québec; September 28, 1857
Oswald; Verchères, Québec; March 3, 1851
Joseph-Léonide; Verchères, Québec; January 19, 1853
Sixth Generation Ludger Tétreau
Parents: Antoine and Catherine Cordeau
Born: Verchères, Québec; July 29, 1845
Died Sanford, ME; December 23, 1912
Marriage (1)
Québec; February 2, 1869
Honorine Chagnon; Verchères
Parents: Jérôme and Adélaide Geoffrion
Died Verchères, Québec; December 30, 1881
Marriage (2)
Acton Vale, Québec; September 3, 1883
Angélique L'Heureux
Parents: Léon and Parmele Audette dit Lapointe
Born: Acton Vale, Québec; July 31, 1858
Died Sanford, ME; June 25, 1925
Children and Birthdates (1)
Marie-Alexandrine; Verchères, Québec; January 14, 1870; Died Verchères, Québec; January 18, 1879
Marie-Evangeline; Verchères, Québec; April 5, 1871; Died Verchères, Québec; June 21, 1872
Marie-Albina; Montréal, Québec; September 6, 1875; Died Montréal, Québec; October 7, 1875
Arthur-Honoré; Montréal, Québec; June 9, 1877; Died Montréal, Québec; June 26, 1877
Marie-Dorilla; Montréal, Québec; February 21, 1880; Died Montréal, Québec; June 20, 1880
Children and Birthdates (2)
Joseph; Acton Vale, Québec; June 20, 1884
Alfred; Rutland, VT; October 4, 1885
Albert; Rutland, VT; August 18, 1887
Auguste; Rutland, VT; August 6, 1889
Marie; Sanford, ME; February 2, 1892
Seventh Generation Albert Tetreau
Parents: Ludger and Angelique L'Heureux
Born: Rutland, VT; August 18, 1887
Died Sanford, ME; December 12, 1963
Marriage
Sanford, ME; May 15, 1911
Agathe Legere
Parents: Hector and Emilie Lebouthellier
Born: Carraquet, New Brunswick; April 17, 1893
Died Dover, NH; May 10, 1974
Children and Birthdates
Marie Estelle; Sanford, ME; March 10, 1912; Died Carraquet, New Brunswick; 1912
Floribert (Bert); Sanford, ME; August 22, 1913; Died Woonsocket, RI; 1988
Gilberte (Betty)
Simonne
Raoul (Roy)
Fernand
Conrad; Sanford, ME; April 14, 1923; Died Buffalo, NY; July 21, 1968
Doris
Armand; Sanford, ME; April 11, 1926; Died Sanford, ME; 1930
Eighth Generation Fernand Sylvio Tetreau
Parents: Albert Tetreau and Agathe Legere
Marriage
Springfield, MA; May 21, 1949
Marion Rowena Shattuck
Parents: Carleton Winfred Shattuck and Margaret Desmond Kearney
Children and Birthdates
Michael
William
John
Ninth Generation
Under Development